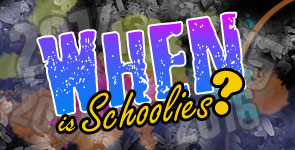 The dates of Schoolies differ each year and per state, so you will need to be aware of the celebration dates for the destination you intend to visit. Some of the information found online can get a little confusing, so if you are unsure, contact us on 1300 49 59 69 and we will help you out., or simply email us at info@schooliesclub.com.au or easiest way would be to fill this contact form
Generally speaking, Schoolies events take place towards the mid-end of November each year, when exams have wrapped up and school is officially over for Year 12 students. This is also the ideal time for sunny days and warm nights as we enter the Summer season, making Schoolies the perfect excuse to venture to a beach location.
Official celebrations typically run for one week only, this means all of the official dance parties, DJ's, events and activities. However as Schoolies continues to get bigger and bigger every year, certain destinations like the Gold Coast have begun to extend the party by offering a range of dates. This allows interstate students to have the full Surfers Paradise experience without missing out because of their graduation dates.
Please be advised that if you make a Schoolies trip outside of the specified dates for each location, the heart of the Schoolies celebrations (entertainment, support services, parties, planned activities and other Schoolies crew) will be long gone. The official Schoolies celebrations are the heart and soul of all good Schoolies weeks and you don't want to spoil your experience by missing out on these events. At Schoolies Club we know exactly what is happening when and where, so you can't go wrong when you book with us.