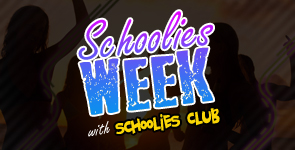 Schoolies Week is a rite of passage for Aussie teenagers, giving Year 12 students a chance to celebrate the end of high school before they embark upon life in the real world! This tradition kicked off in the 80's and every year celebrations just keep getting bigger and bigger.
You've studied really hard, not only through Year 12 but over your entire school life and Schoolies is your chance to kick up your heels and have some much deserved fun with your friends. Schoolies Week started out with small regional celebrations and has turned into a nonstop party in a wide range of destinations throughout Australia and Asia Pacific. Who knows where the party will spread to next?
Schoolies is your chance to join thousands of other school leavers from all over the country who get together to celebrate their new found freedom. You've spent twelve long years giving your all at school, and now you have seven glorious days to do whatever it is that makes you happy. A great chance to blow off some steam, meet some new people and have your first taste of complete independence; it is no wonder that the Schoolies tradition is loved by so many.
You've only got one chance to do it right and with so many options the decision of where to spend your Schoolies Week can be a daunting one. The experts here at Schoolies Club have been in the biz for around a decade now, so we know a thing or two about planning a kick-ass Schoolies Week. Providing you with a safe and memorable Schoolies experience is our mission in life, so contact us today to suss out some of our awesome Schoolies packages. This is a once in a lifetime opportunity, a week you will never forget, so do it right and make your Schoolies a Sure Thing!