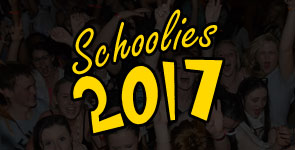 2017 may seem like a lifetime away, but mark our word, you will be throwing the pen down on your final exam and running victory laps around the school oval before you know it. High school graduation has a way of creeping up on you and with graduation comes everyone's highlight – Schoolies!
The wheels for Schoolies 2017 are already well in motion and we believe the earlier you book, the better. Booking in advance secures your dream trip without the chance for disappointment; you can rest assured that you will be going to the exact destination and staying in the exact hotel that you want. Think about how good it will feel when year twelve swings around and you've already got your Schoolies week locked in while everyone around you runs around in a panic. Kick back your heels, smug in the knowledge that you booked well in advance.
Schoolies 2017 is going to be massive – we can feel it in our bones. We've been around long enough to know when to expect a good thing and we have a feeling 2017 is going to be a game changer. The parties are going to heat up on the Gold Coast, Airlie Beach, Sunshine Coast, Phillip Island, Lorne, Magnetic Island, Victor Harbour and across the seas at Vanuatu, Bali, Fiji and Thailand and Schoolies Club has every destination covered.
Booking early for Schoolies 2017 with Schoolies Club guarantees you avoid disappointment, ensures you have full reign when it comes to accommodation choices and gives the motivation of something to look forward to. It's also a great way for you to make sure you can budget properly, so that when Schoolies 2017 comes around you won't have to stress about money.
If all this excitement is making your head spin, call the Schoolies Club crew on 1300 49 59 69 and speak to one of our Schoolies experts now and let us share some of that excitement with you. We love to talk about all things Schoolies related, and it's never too early to start getting pumped about 2017.
Or if you just want to get the ball rolling simply just fill a few details on this schoolies from and we'll let you know what's available and will give you access to best schoolies deals as soon as they come up! You've made a smart move by doing the research, now all you need to do is fill the form to get yourself in the game!