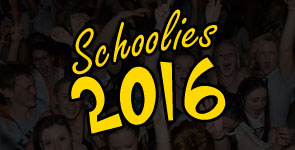 Schoolies 2016 is set to go down in history. The Schoolies celebrations just keep getting bigger and better and this year will be no different. Schoolies Club are now selling schoolies rooms, hotels and tickets for 2016, and we recommend booking now to take advantage of the great deals that we have on offer. By booking in advance you increase your chances for the best deals with the best accommodation options and get peace of mind by knowing you have everything locked in and ready to roll.
The experts here at Schoolies club will help you out with all your 2016 Schoolies requirements. We have packages to suit all tastes and budgets, from the coasts of Byron Bay to the tropical waters of Vanuatu. Whatever you need, we've got you covered. So if you're looking to be on the ball and avoid any possible disappointment, call us today on 1300 49 59 69 or book online now. We are open 24/7 and happy to answer any questions any hour of the day or night.
Booking your 2016 Schoolies trip through Schoolies Club now guarantees you avoid disappointment, allows you the pick of the litter when it comes to accommodation choices and gives you something to look forward to as you battle your way through the next two years of school. It's also a great way for you to make sure you can budget your money, paying off piece by piece, so that when 2016 rolls around all you will need to worry about is spending money.
The plans for an epic Schoolies 2016 are already well in progress and we have the low-down on all early bird deals and the inside scoop (here's a little hint: Vanuatu, Phillip Island, Terrigal, Byron Bay and Magnetic Island are all set to be the absolute top picks and will sell out fast!). Make the smart move and contact us today to guarantee yourself a piece of the party pie!