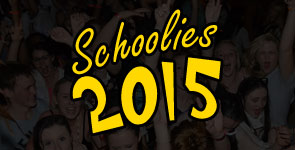 Schoolies 2015 is already on sale and not far from selling out. If you're graduating in 2015 get in touch with us today to ensure that you don't miss out on the trip of your lifetime.
Festivity planning for 2015 is already in full swing, and like every year before it, 2015 looks set to be the biggest year for Schoolies yet. There are celebrations of epic proportions ready to roll out in the Gold Coast, Byron Bay, Phillip Island, Terrigal, Magnetic Island, Airlie Beach, Sunshine Coast, Lorne, Torquay, Rottnest Island, Victor Harbour, Bali, Vanuatu and more. Want to celebrate your Schoolies week in a destination not mentioned above? No worries – we can make arrangements in just about any town you can think of, so hit us up now to check out your options.
In 2015, overseas Schoolies adventures are also bigger and better than ever. As the international market continues to expand, Schoolies Club has you covered for Vanuatu, Bali, Fiji and Thailand. We have experienced, professional representatives in all of these countries to make sure that you receive full support and assistance no matter where in the world your Schoolies adventure may take you.
Worried you may have missed out on booking your dream trip? Don't stress – just pick up the phone and give Schoolies Club a call today. We've got you covered, we know the ins and outs of each destination and even if your hotel of choice is booked out we will happily recommend an alternative choice of similar standard in the same area. We believe that where there's a will there's a way and we will always go the extra mile to ensure you get what it is you are looking for.
We know how important a smooth, stress free Schoolies trip is and that's why all the employees here at Schoolies Club are fully qualified and accredited; we truly are experts in our field. We are already pumped about the 2015 Schoolies celebrations and we know you are too, so call us today on 1300 49 59 69 or book using this form and let's get this party started!